TECH THERAPEUTICS®
Regular price
Sale price
€9,99
Unit price
per
Sale
Sold out
An elastic band kit that allows you a complete workout wherever you want and with the resistance that suits you best!
Proven performance by Personal Trainers and Physiotherapists but also ordinary people who have tested our product, ideal as a gift!
30 minutes a day are enough to get back or stay in shape with the bands and exercises that you find in our guide. 
Complete training: you can use the elastic bands to train any muscle in your body.

Complete Fitness Set: you will not find a more complete kit on the market, choose according to your strength which band is most suitable for the localized training you're looking for.

Resistant: they never lose elasticity, the bands are made in a single piece of the best 100% natural latex and odorless and super resistant to prevent them from breaking.

Always carry them with you: the compact packaging is specially designed to be conveniently placed in a bag, backpack, suitcase or gym bag.
Who is the Fitness Elastic Band Set suitable for?
Our KIT has been designed to be used according to personal needs: ideal for men or women of any age.

Recommended for daily muscle strengthening workouts, especially for those who sit for many hours, to burn fat and stretch. Excellent for post-operative, physiotherapy, rehabilitation exercises, for pregnant women or for gradual post-partum recovery.
Also ideal for training disciplines such as Pilates, Yoga, Dance, Gag, Fitness.
Technical characteristics of the product:
4 LOOP BANDS WITH 4 DIFFERENT LEVELS OF RESISTANCE
Dimensions [60 x 5] cm with 4 different colors that distinguish 4 different types of tension:

-Light pink. Light-Medium Tension - 5KG-7KG
-Dark pink. Medium-Heavy tension -10 KG-12 KG
- Light Purple. X-Heavy tension -12KG-15KG
- Dark violet. XX-Heavy tension - 18KG-20KG
2 ELASTIC BANDS OF RESISTANCE IN FABRIC
Dimensions [8 x 37] cm with Medium-Heavy tension - 12 KG-6 KG
E-BOOK Included in your purchase
Tech Therapeutics offers an e-books in PDF format with exercises and other insights based on your needs.
 The Tech Therapeutics team is always attentive to your needs:

We have created a Complete Set that cannot be found elsewhere on the market specifically to cover your every need or level of use.

With only 30 minutes a day you will go to reactivate all the muscles allowing for adequate toning and mobility.

You decide which parts of the kit to wear according to your needs !!

SHAPE YOUR BODY ALWAYS AND EVERYWHERE, GET YOUR IDEAL PHYSICAL FORM AND FEEL MORE HAPPY!
 E-BOOK INCLUDED and CUSTOMER SERVICE
We provide an e-book with physical exercises, advice, diet and tips to optimize posture in everyday life and for a 360 ° well-being

Request it for free after your purchase here - Your Free E-book
Share
View full details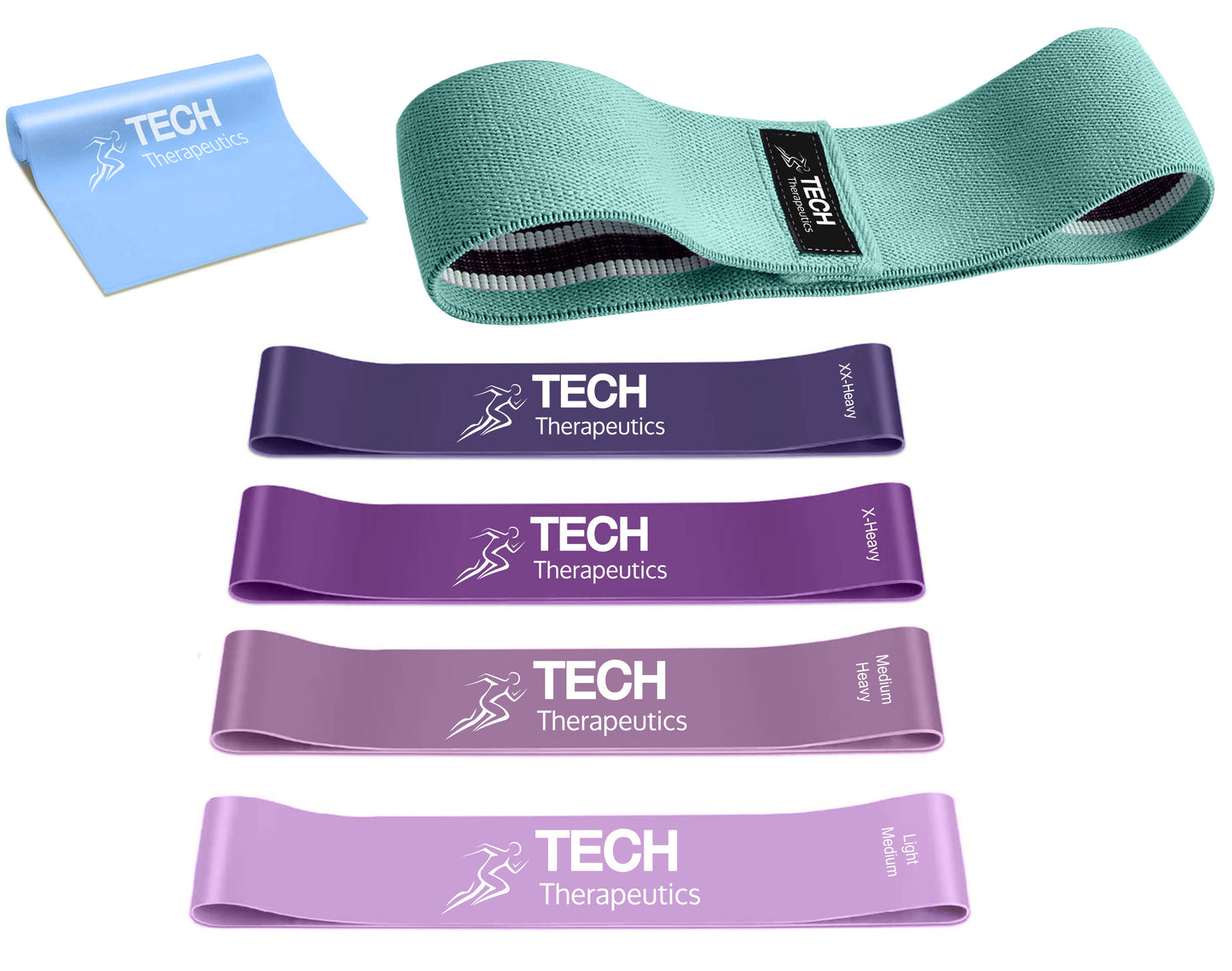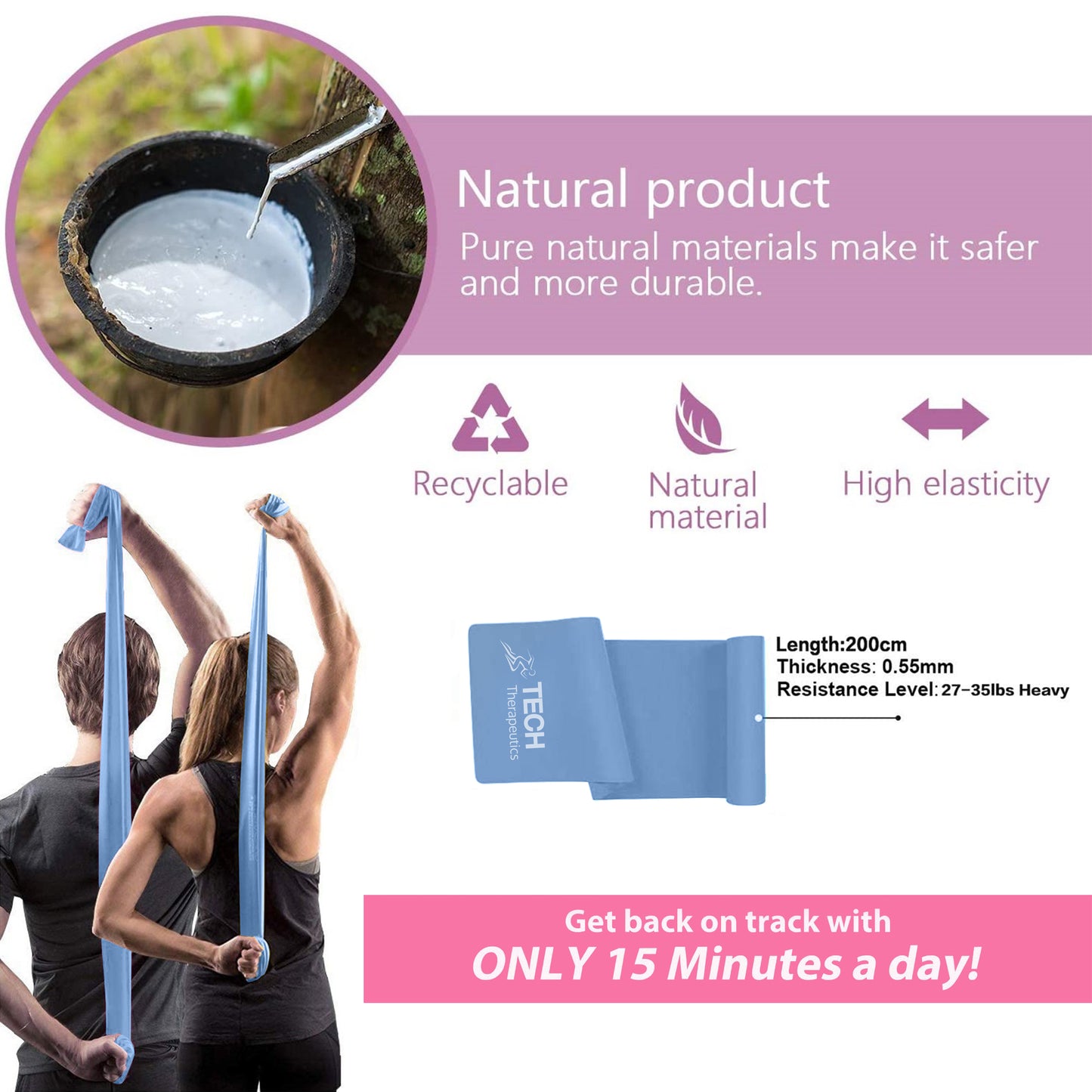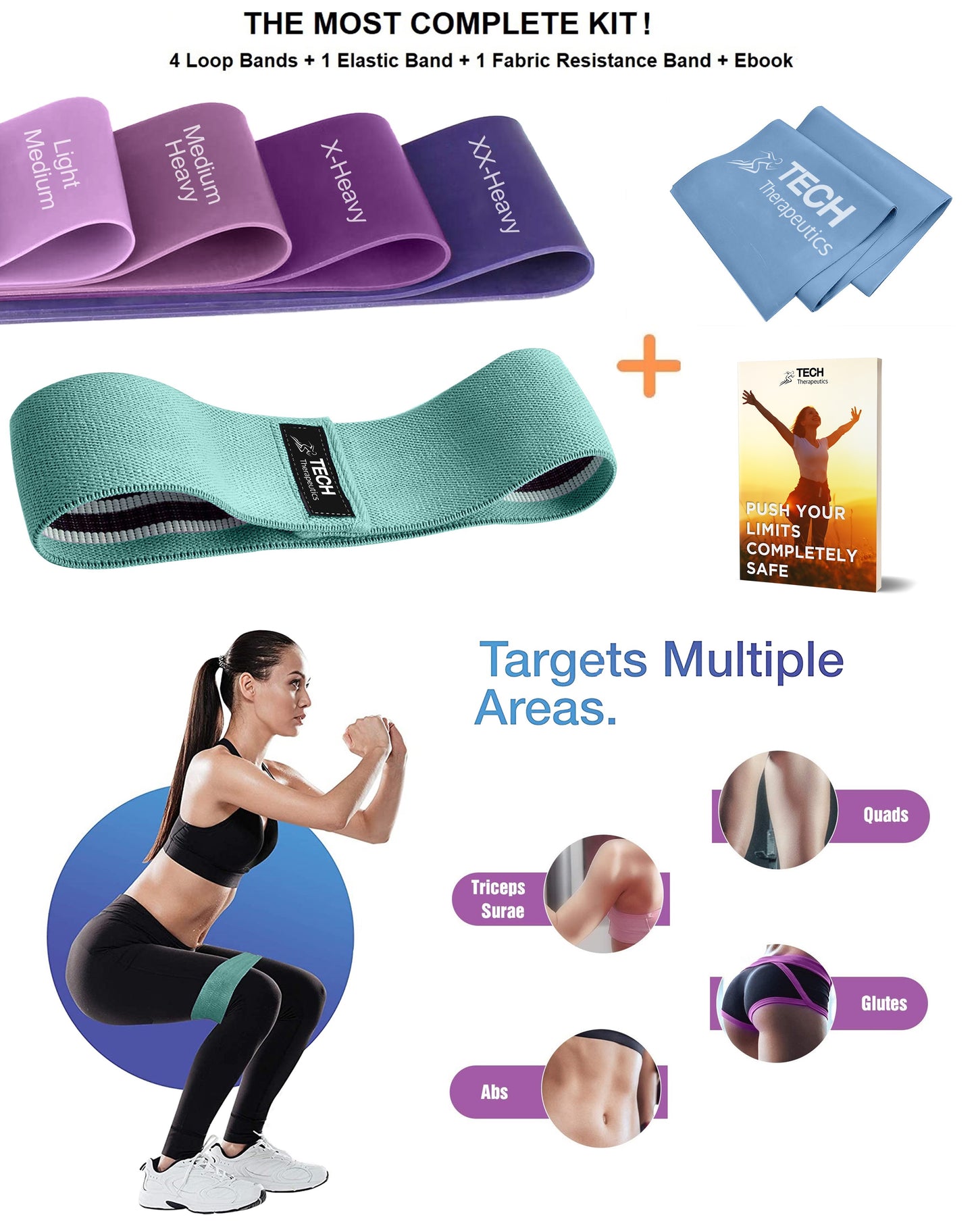 Why choose Tech Therapeutics?
Best-Selling Products in 5 Countries. High-Quality Ergonomic Designs made for you.
Best-Selling Quality

High-quality products focused on well-being and physical health. Don't believe us? Look at the reviews!

Fast Delivery

Delivery will take place within a maximum of 2-3 working days after the order has been processed.

100% Secure

Payments are 100% secured, through Shopify Payment.

360º Customer Service

Our team is here to help, at any step of the process! From making up the decision to questions after.
Back and Neck pain? Tackle both problems.
Having both cervical and lumbar pain, is not as uncommon as one might think!
Lumbar Support Belt
If you suffer from both back and neck pain, either at the same time or due to different causes, have a look at our Lumbar Support Belt.
Shop now