TECH THERAPEUTICS®
Regular price
Sale price
€15,99
Unit price
per
Sale
Sold out
Proven performance by professionals in the sector such as Physiotherapists and Osteopaths.


A natural treatment with special semi-rigid internal supports that reduce the pressure on the back, offering relief and maintaining the correct posture. 
Pain prevention: pain reduction and immediate prevention thanks to the splints and magnets present

Double level of adjustable compression: The adjustable elastic compression bands help to adapt the support to your body size thus improving performance and posture during exercise or simple daily use without decreasing the mobility of the body.

Correct Posture: Excellent support for the back and abdominal muscles.

Ergonomic Design: With Magnet Therapy Solution and Reinforced Bars
Who is the Orthopedic Lumbar Support suitable for?

Recommended use for:
Those who sit a lot like those who work from home in smart-working, drivers, truckers, haulers, social media managers, bloggers, online consultants, net-workers, professors and teachers
Those who practice sports with stress on the spine such as weightlifting, cycling, running - running, artistic or rhythmic gymnastics, football, tennis, wrestling, dance, etc.
Those who has to lift weights such as movers, furniture assemblers, mechanics, workers, agricultural workers, health assistants, etc ..

Those who stand for many hours such as bakers, school collaborators, carpenters, beauticians, plumbers, chefs, pastry chefs, bakers, real estate agents, waiters, etc ..

Technical characteristics of the product:
The Tech Therapeutics team is always attentive to your needs:

The Lumbar Corset is designed to help you keep your back straight by reducing lumbar tension by helping you improve your body line and dramatically decreasing pressure during intense effort.

With this lumbar orthopedic corset you will get used to maintaining a correct position; this will allow for better blood circulation and better breathing!
 E-BOOK INCLUDED and CUSTOMER SERVICE

We provide an e-book with physical exercises, advice, diet and tips to optimize posture in everyday life and for a 360 ° well-being

Request it for free after your purchase here - Your Free E-book
Share
View full details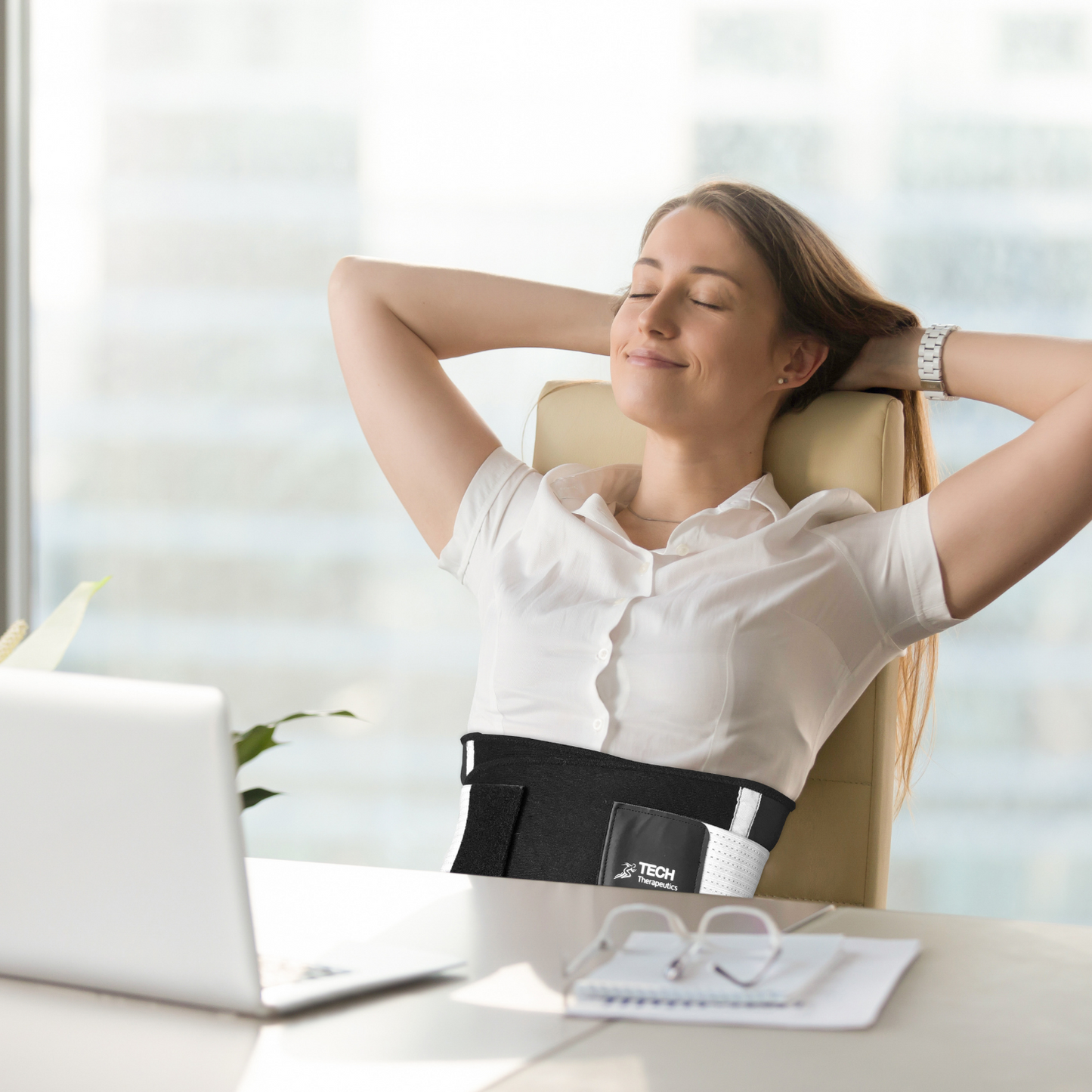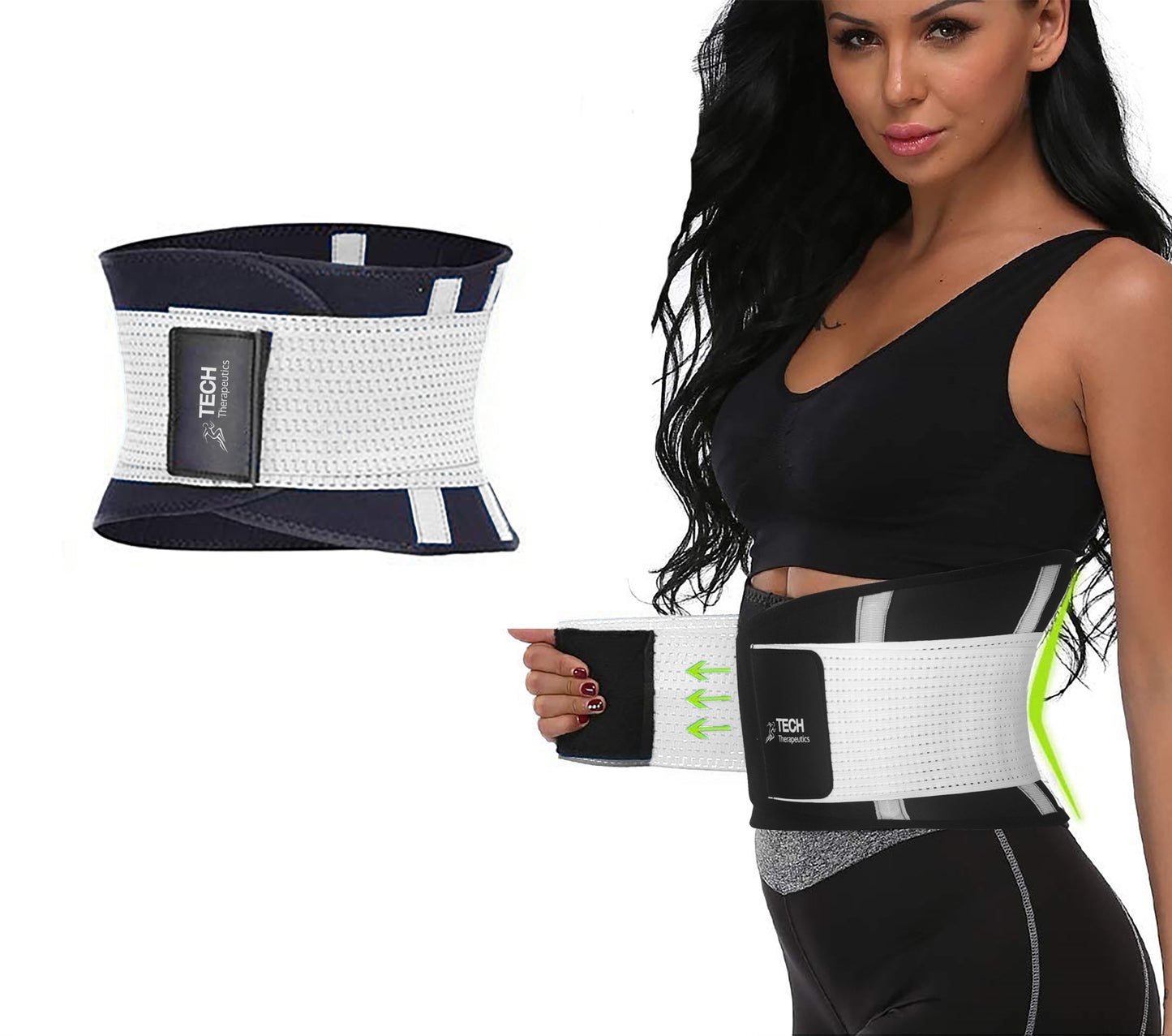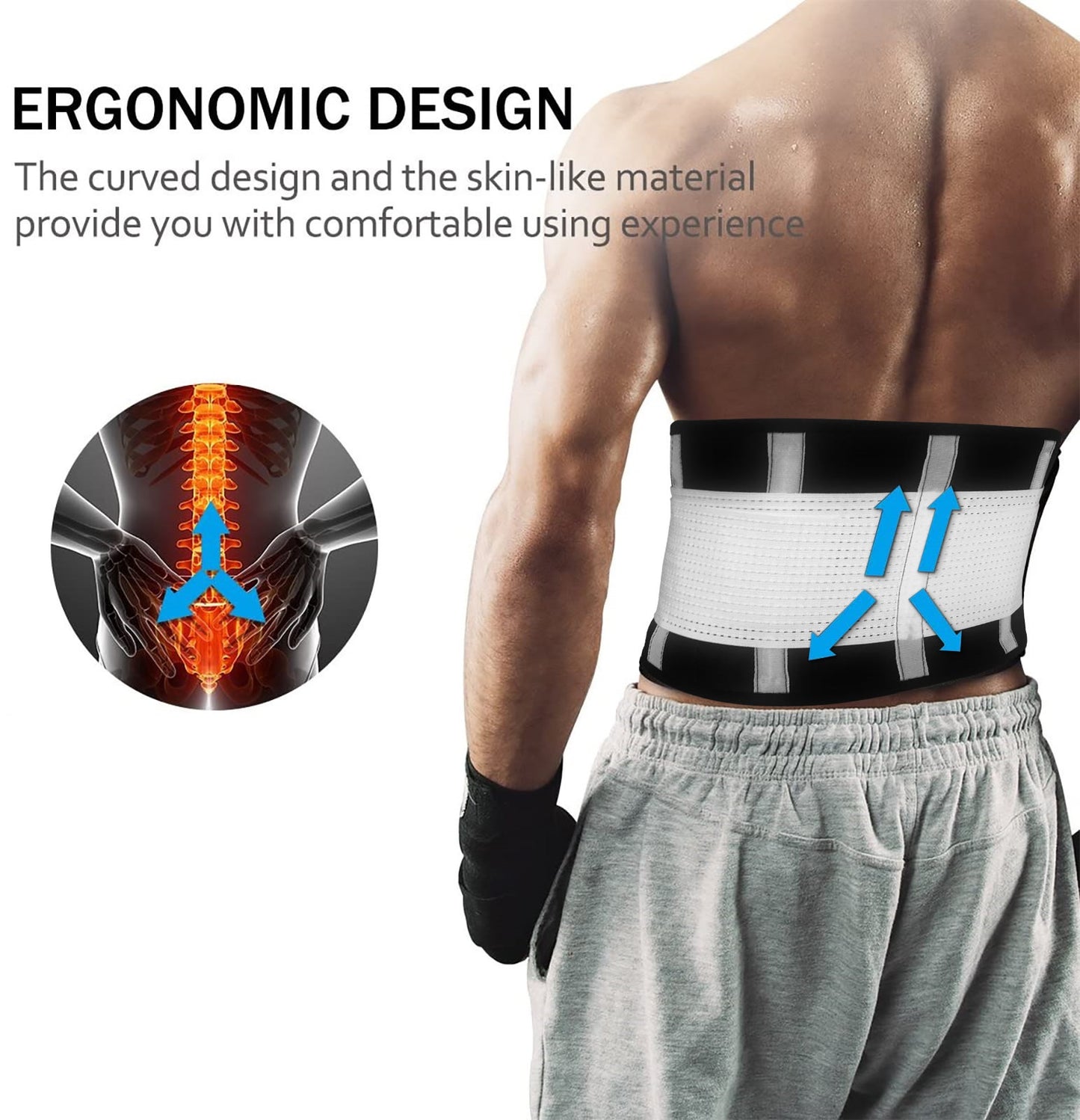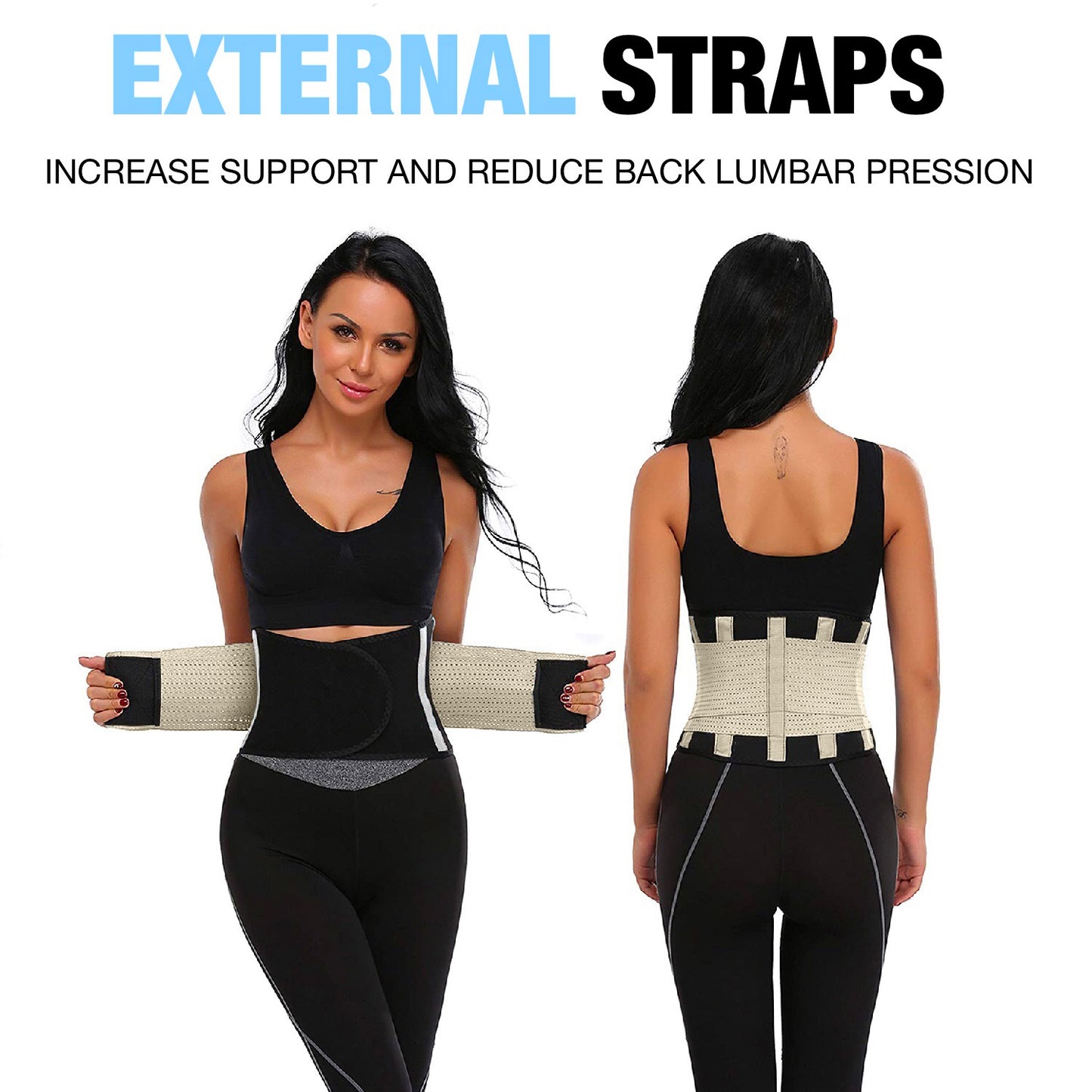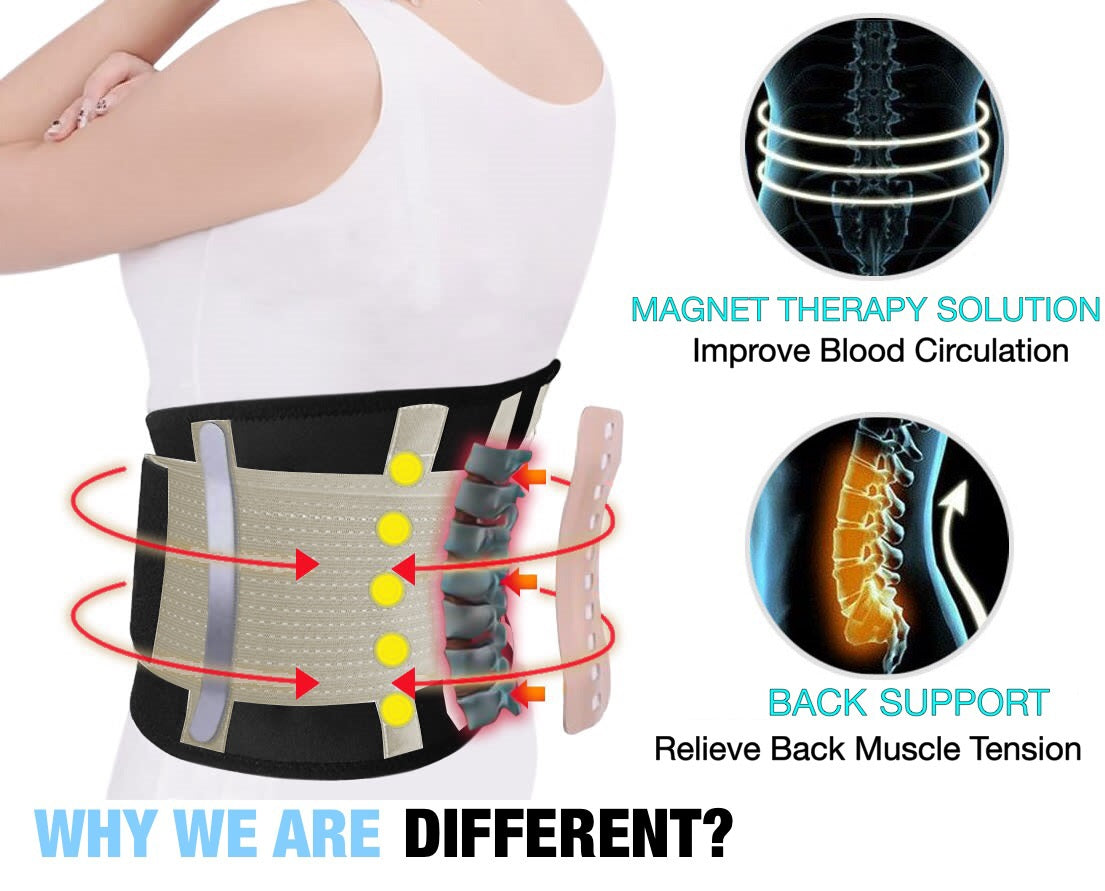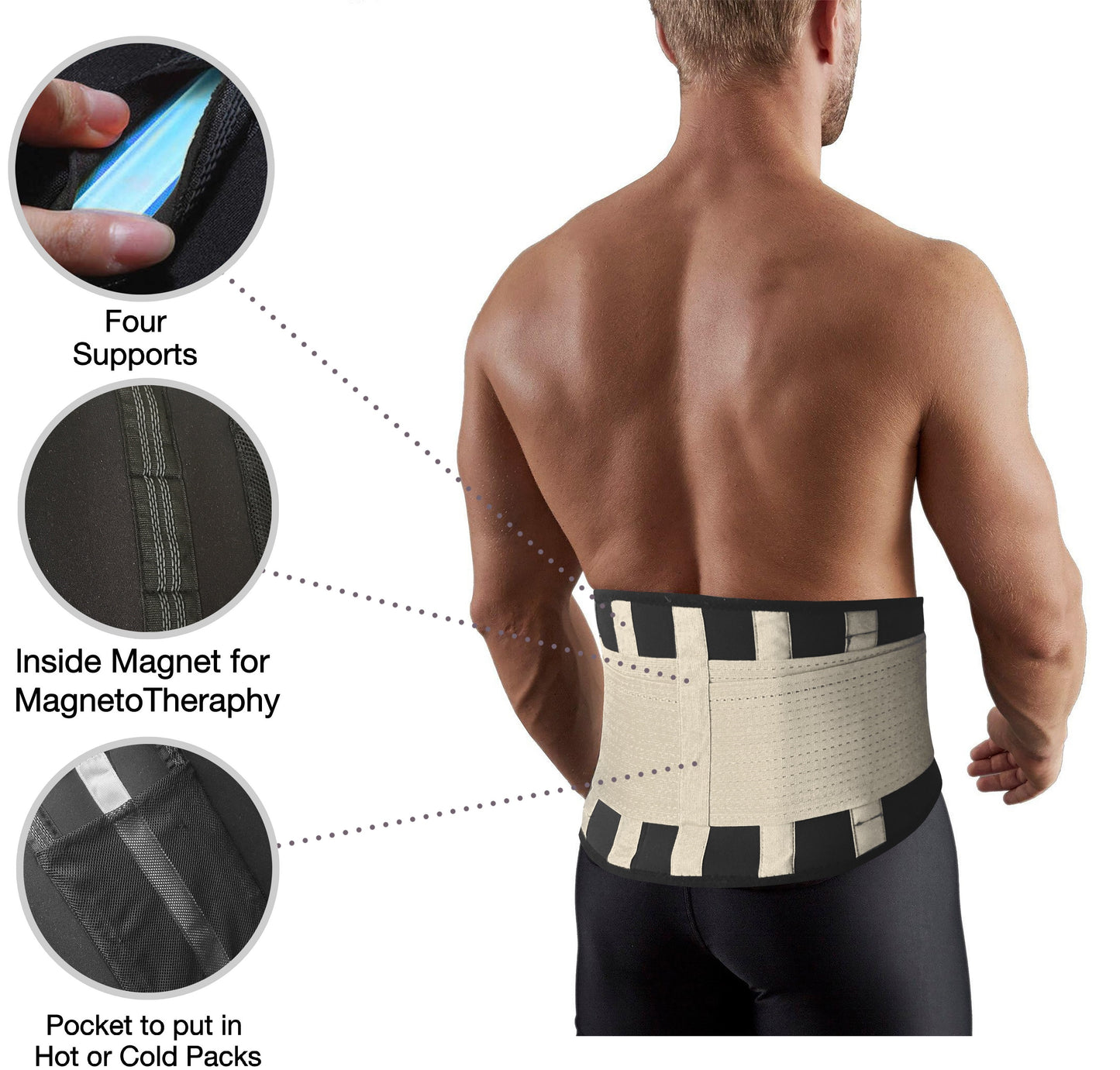 Why choose Tech Therapeutics?
Best-Selling Products in 5 Countries. High-Quality Ergonomic Designs made for you.
Best-Selling Quality

High-quality products focused on well-being and physical health. Don't believe us? Look at the reviews!

Fast Delivery

Delivery will take place within a maximum of 2-3 working days after the order has been processed.

100% Secure

Payments are 100% secured, through Shopify Payment.

360º Customer Service

Our team is here to help, at any step of the process! From making up the decision to questions after.
Back and Neck pain? Tackle both problems.
Having both cervical and lumbar pain, is not as uncommon as one might think!
Lumbar Support Belt
If you suffer from both back and neck pain, either at the same time or due to different causes, have a look at our Lumbar Support Belt.
Shop now