TECH THERAPEUTICS®
Regular price
Sale price
€18,99
Unit price
per
Sale
Sold out
Performance proven by industry experts such as Orthopedists and Podiatrists

A natural treatment with special internal splints of two hardnesses and gel aids that provide support to the various problems that can arise in the feet, designed to offer a painless solution and improve the aesthetics of the foot.
Pain Prevention: Pain relief and immediate prevention for any type of foot problem

Correct Posture: Wearing the Complete Kit you act on maintaining or restoring the correct posture of the toes but also of the back, having no pain you can walk better!

Pain Relief and Protection: for those who already suffer from it and want to intervene with a natural method

Unique and Non-Slip Design: Comfortably wraps your foot and works for you
Who is the Bunion Corrector Kit for?
Our KIT has been designed to be used all together or according to personal needs: it is used both for the treatment of Hallux Valgus / Bunion Corrector, but you can also use the components such as spacers and retractors in gel for only ALLUCE or only FINGERS for the Treatment of Hammer Toes, Overlapping or Overlapping Fingers, Turf Toe, Hammer toe, Claw toe, Mallet toe.
You can wear the kit while sitting or lying down but also if you are busy with housework.

You can also wear it while sleeping at night or practicing fitness, yoga, dancing, running, hiking and other activities.

Highly recommended for those who stand for many hours such as bakers, school collaborators, carpenters, beauticians, plumbers, chefs, pastry chefs, bakers, real estate agents, waiters, etc ..
Technical characteristics of the product:
The toe separator corrector is a bunion repositioning remedy that will provide you with protection from irritation. It will relieve pain caused by shoe rubbing problems. It will provide relief thanks to the lateral protective bands and will carry out a corrective action for the straightening of the fingers thanks to the spacer separator supports.
Wearing it is very easy! It is advisable to follow these simple precautions:
During the DAY take advantage of the Sebs Gel supports for maximum efficiency: simply wear the Toe Spreader and Toe Protector with comfortable shoes, go on with the day and start noticing a significant difference in the way your toes move and feel .

Use the Hallux Valgus Corrector Neoprene Brace for the NIGHT using the different straightening bars and let him do the work! It is equipped with an adjustable belt and 4 aluminum bars (2 flexible and 2 rigid) to provide gentle and effective support to the big toe by aligning it, reducing pressure and stopping the progression or formation of bunions for complete pain relief.
The Tech Therapeutics team is always attentive to your needs:

We have created an innovative design that makes our product truly unique by incredibly improving comfort thanks to a material that is soft to the touch and comfortable but, at the same time, very resistant.

Comes for both right and left foot. You decide which parts of the kit to wear according to your needs.
Dimensions - 17 x 5 x 10 cm; 150 grams.
Size  - From 35 to 45.
Info - Unisex 
E-BOOK INCLUDED and CUSTOMER SERVICE

We provide an e-book with physical exercises, advice, diet and tips to optimize posture in everyday life and for a 360 ° well-being

Request it for free after your purchase here - Your Free E-book
Share
View full details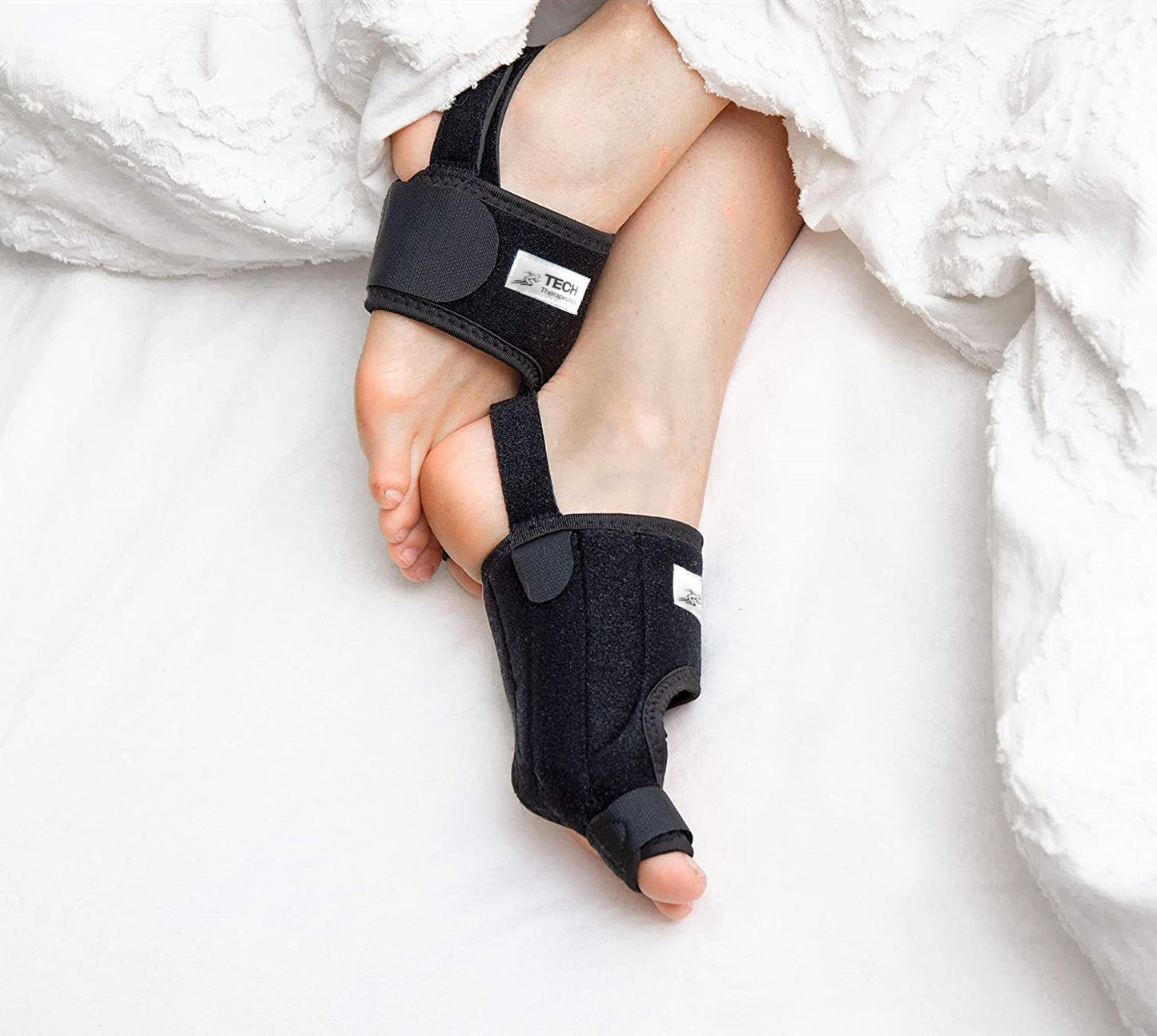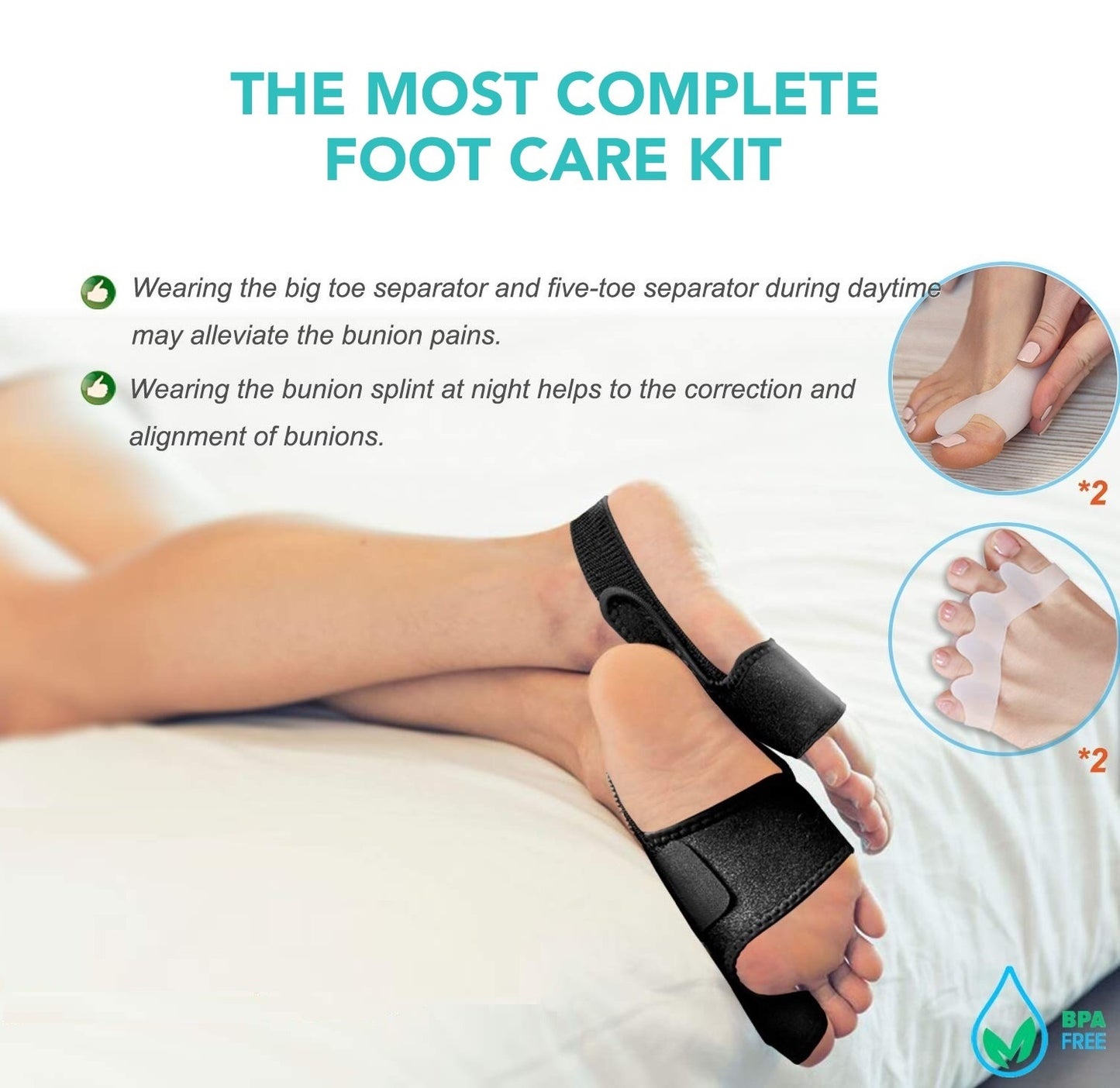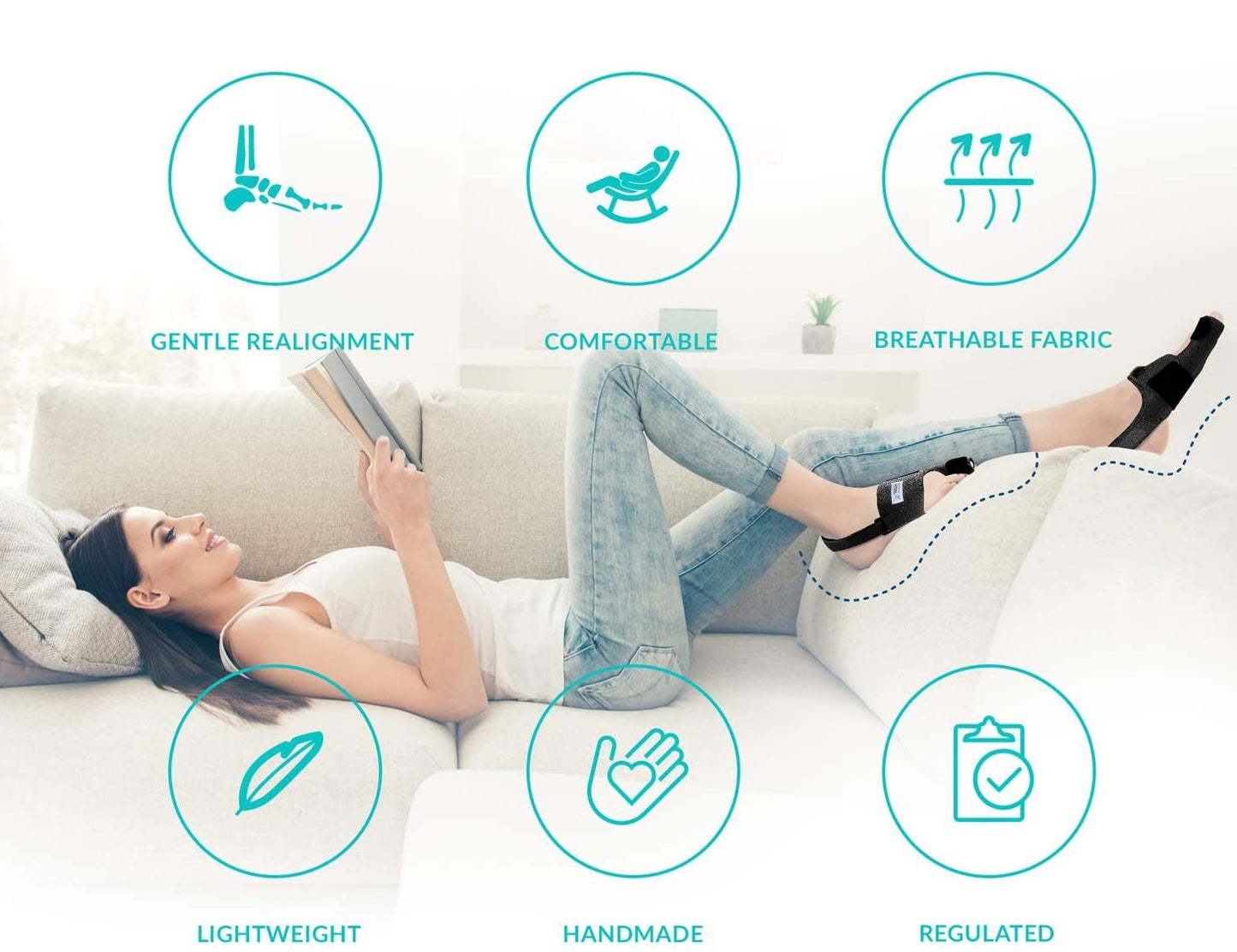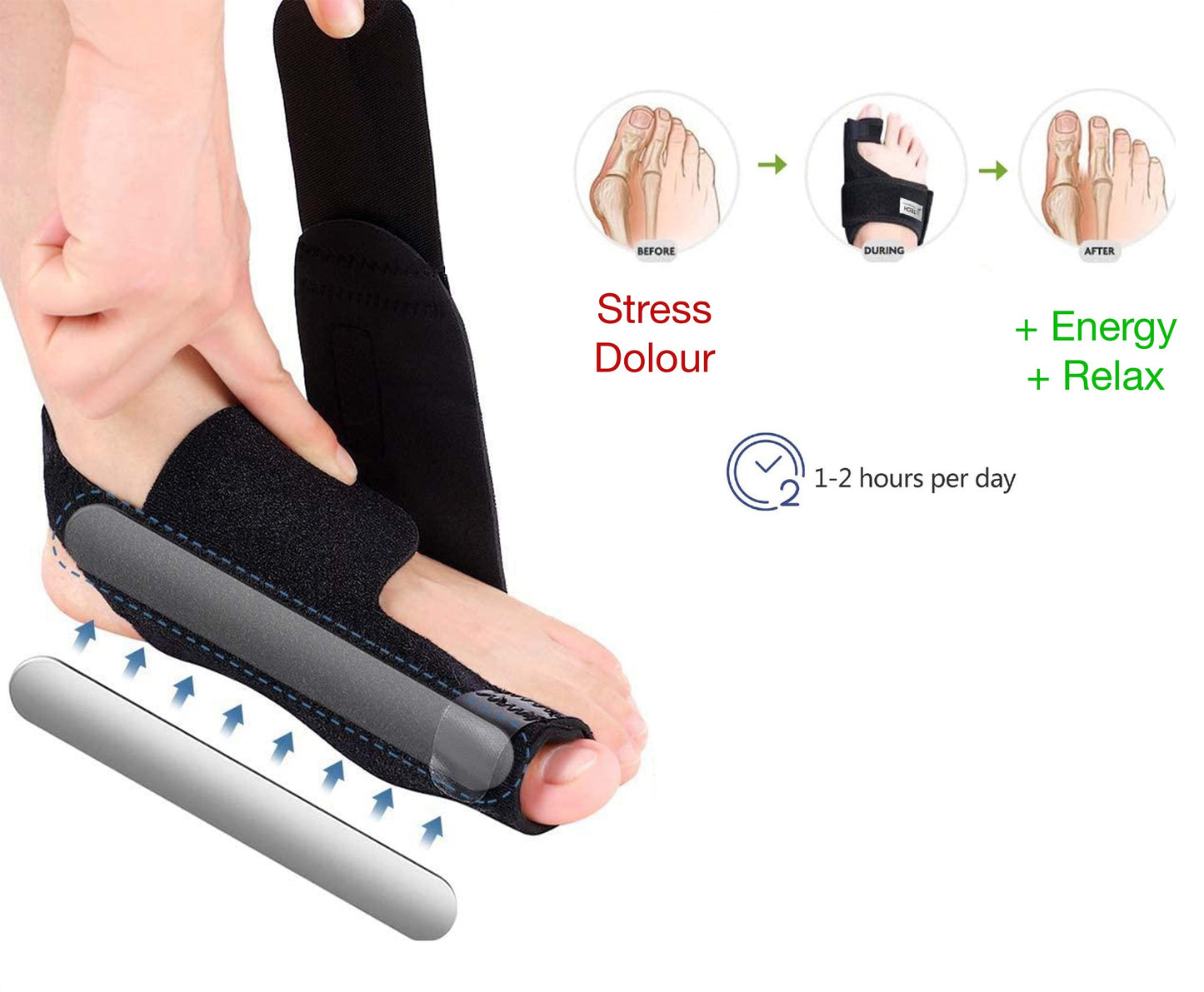 Why choose Tech Therapeutics?
Best-Selling Products in 5 Countries. High-Quality Ergonomic Designs made for you.
Best-Selling Quality

High-quality products focused on well-being and physical health. Don't believe us? Look at the reviews!

Fast Delivery

Delivery will take place within a maximum of 2-3 working days after the order has been processed.

100% Secure

Payments are 100% secured, through Shopify Payment.

360º Customer Service

Our team is here to help, at any step of the process! From making up the decision to questions after.
Back and Neck pain? Tackle both problems.
Having both cervical and lumbar pain, is not as uncommon as one might think!
Lumbar Support Belt
If you suffer from both back and neck pain, either at the same time or due to different causes, have a look at our Lumbar Support Belt.
Shop now